Event-D is a sci-fi Visual Novel, featuring a thought-provoking story about human exploration of space and questioning the role of humanity in this endeavor.
It is a Kinetic Visual Novel (linear narrative), and it is entirely produced in 3D.
"Crafted with passion and extremely well directed, this game is nothing more, nothing less than a hidden gem for Sci-Fi fans, and everyone who can't miss on a fantastic adventure." 
Sinical Anime Network (Read full review)
"Don't let the appearance fool you! This VN is a great space adventure filled with mystery, serious and thought-provoking topics, nice musical tunes and author's will to make this journey memorable!"
After years of planning, the first manned mission to colonize planet Mars is finally launched into space. But halfway through, the mission ends in tragedy in mysterious and inexplicable circumstances.
Claire, a candidate to command a future mission to Mars, dreams of leaving Earth behind and starting a new life on Mars, but her dreams are crushed when, due to the first mission tragedy, all other colonization missions are postponed indefinitely.
The Space Agency, desperate to find out what happened, decides to send a new mission to investigate the strange events, and Claire is appointed as commander of this new mission.
Thus, Claire and her crewmates leave for interplanetary space, in a journey into the unknown that will lead them to discover secrets that the universe kept hidden. Secrets that will force them to make decisions that will change forever the future of space exploration and humanity's destiny.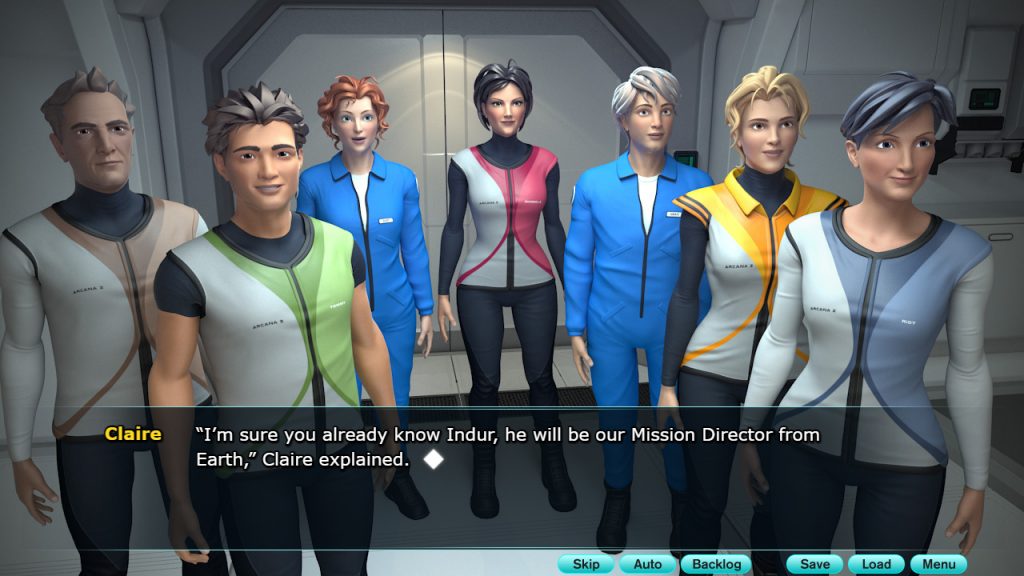 In-game Screenshots gallery